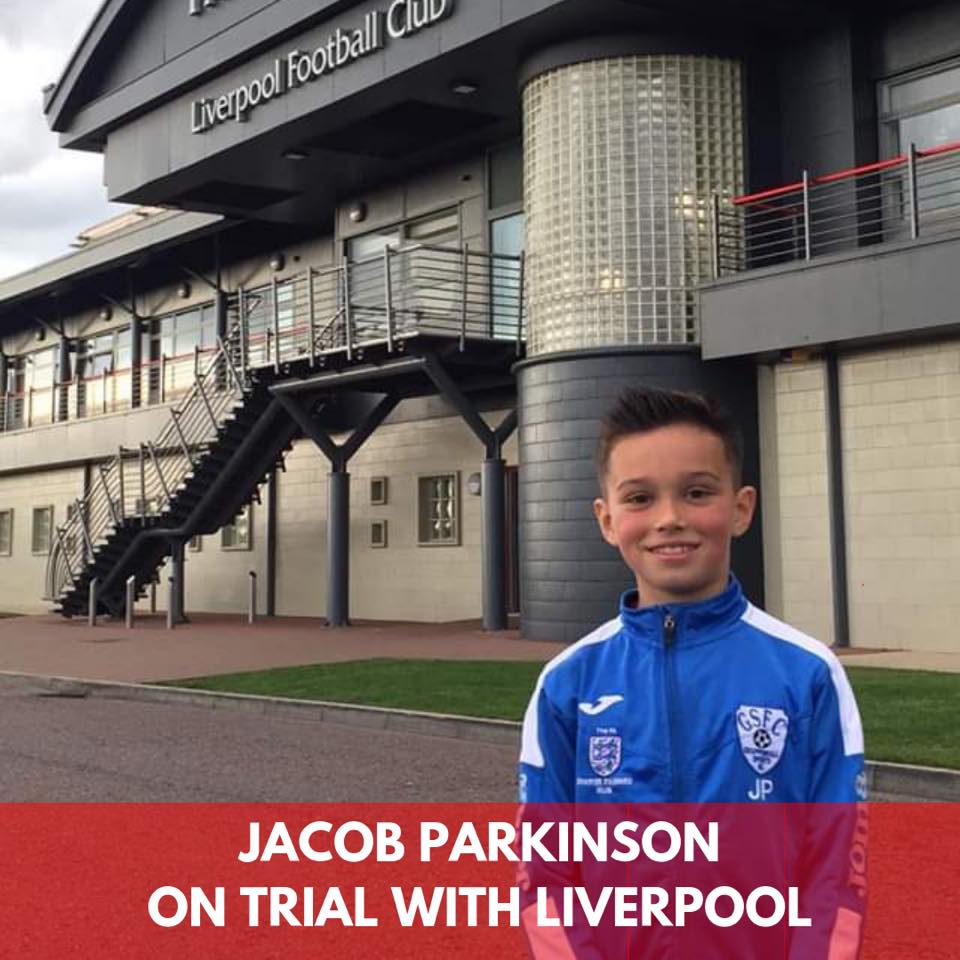 PLAYER UPDATE 💥 Jacob Parkinson on trial with Liverpool
⁣Jacob Parkinson, who recently attended one of our trial events and was scouted by Liverpool, is now on trial with their academy 🔥⁣ ⁣ Great photo sent in by Jacobs parents of him at the Academy training ground and we are thrilled to hear he really enjoyed his first session ⚽️⁣ ⁣ Good luck Jacob and keep up the good work 🙌🏻 (Posted 4/5/19)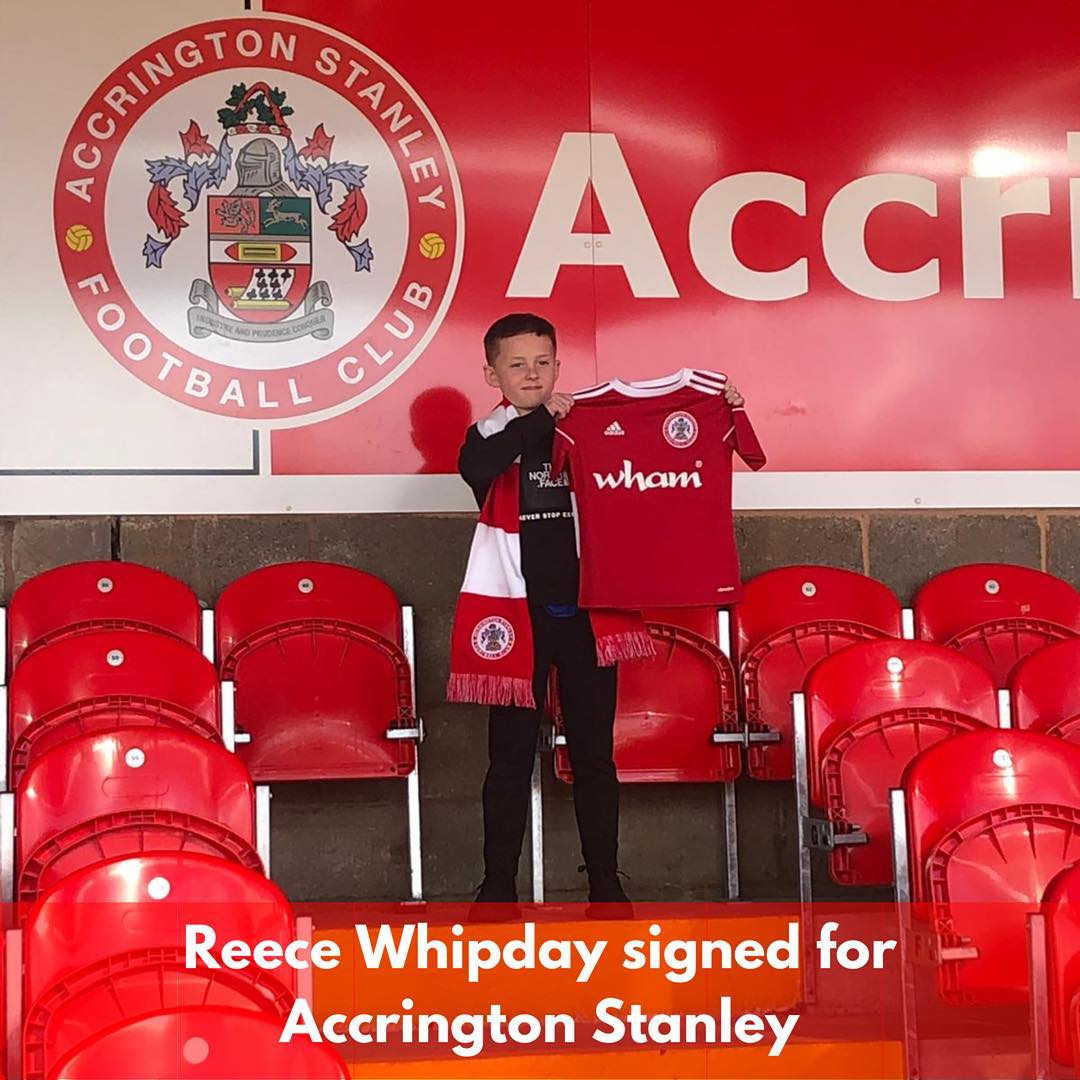 PLAYER UPDATE 📢⁣ Reece Whipday has signed with League 1 side Accrington Stanley 🔥⁣
Fantastic achievement for Reece after spending time with the club on trial after being scouted at one of our events. 💥⁣ ⁣ After his persistence over several trial events, everyone at Pro11 would like to congratulate Reece him on his contract - perseverance pays off!! 🙌🏻 ⁣ ⁣ Keep up the good work Reece, we are looking forward to keeping an eye on you as you enter your new chapter in football! ⚽️⁣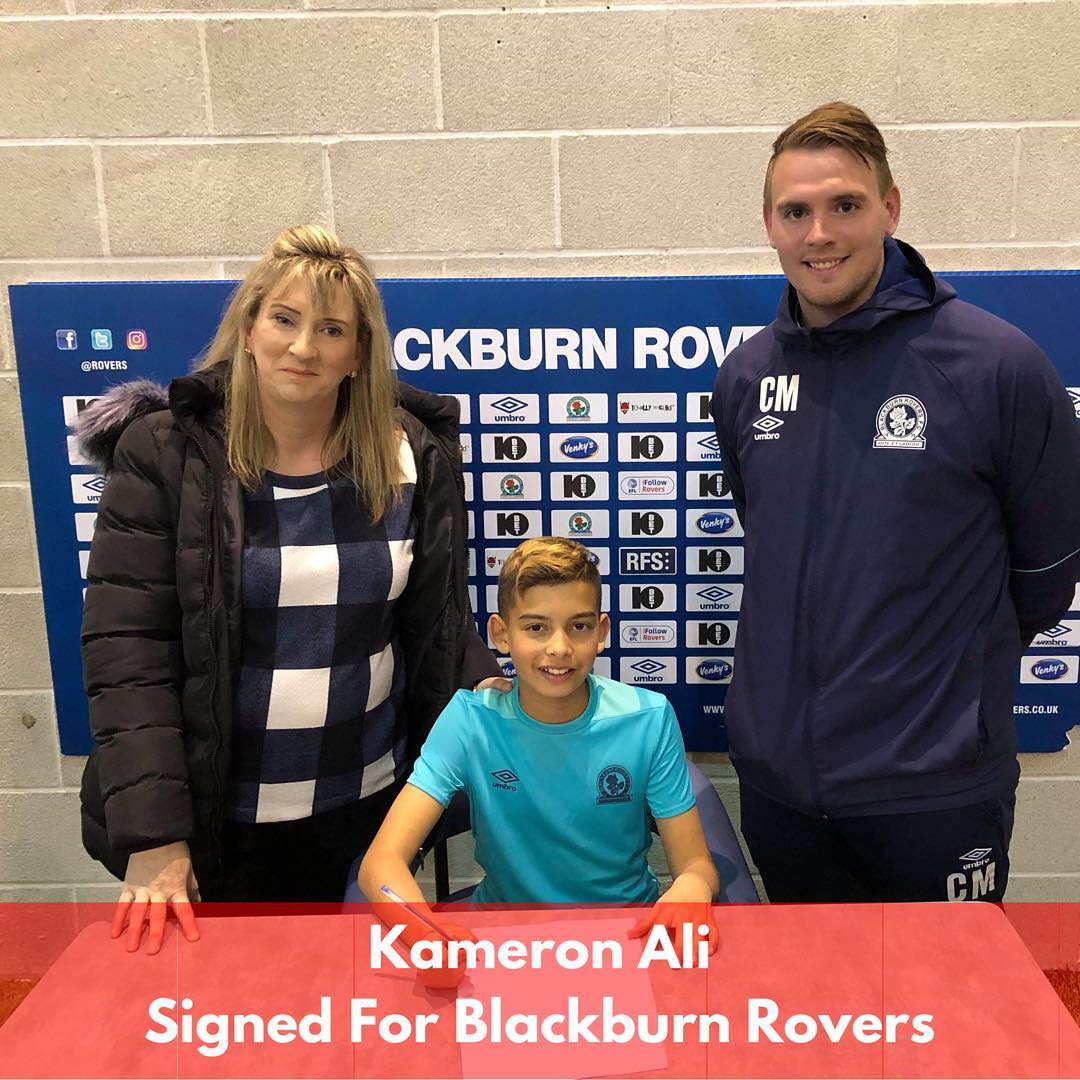 PLAYER UPDATE 🔥⁣⁣ ⁣⁣ Kameron Ali signed for Blackburn Rovers
Congratulations to Kameron Ali, who has signed for Blackburn Rovers u11s. He was invited on trial by Blackburn's head of recruitment Simon Cooper at our summer trials and after impressing the club over his time with the academy, has earned himself a contract with the championship side. Brilliant news Kameron - keep up the good work! (posted 28/3/19)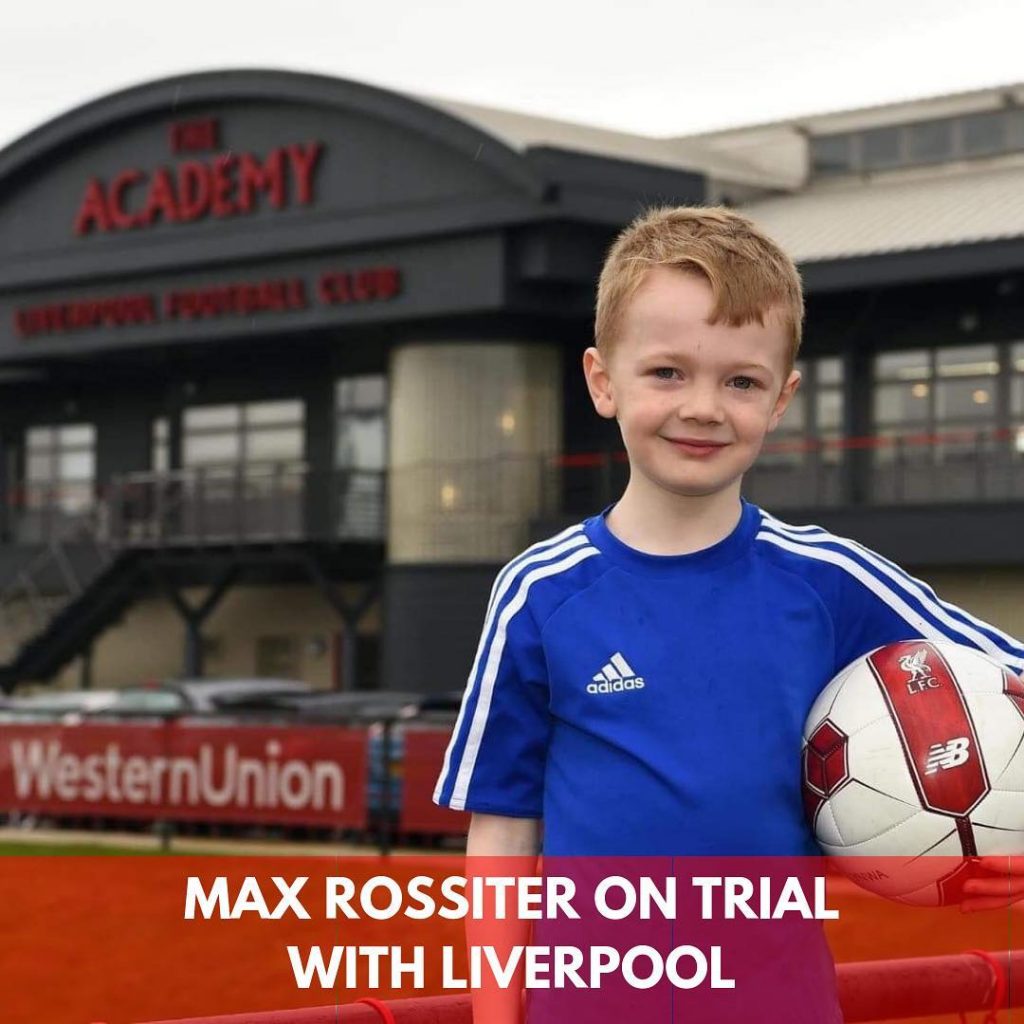 PLAYER UPDATE 🔥⁣⁣ ⁣⁣ Max Rossiter on trial with Liverpool Academy
Great to hear that Max Rossiter is now on trial with Liverpool Academy after being scouted at Pro11Trials in December. ⁣⁣ Keep up the good work Max! (posted 12/3/19)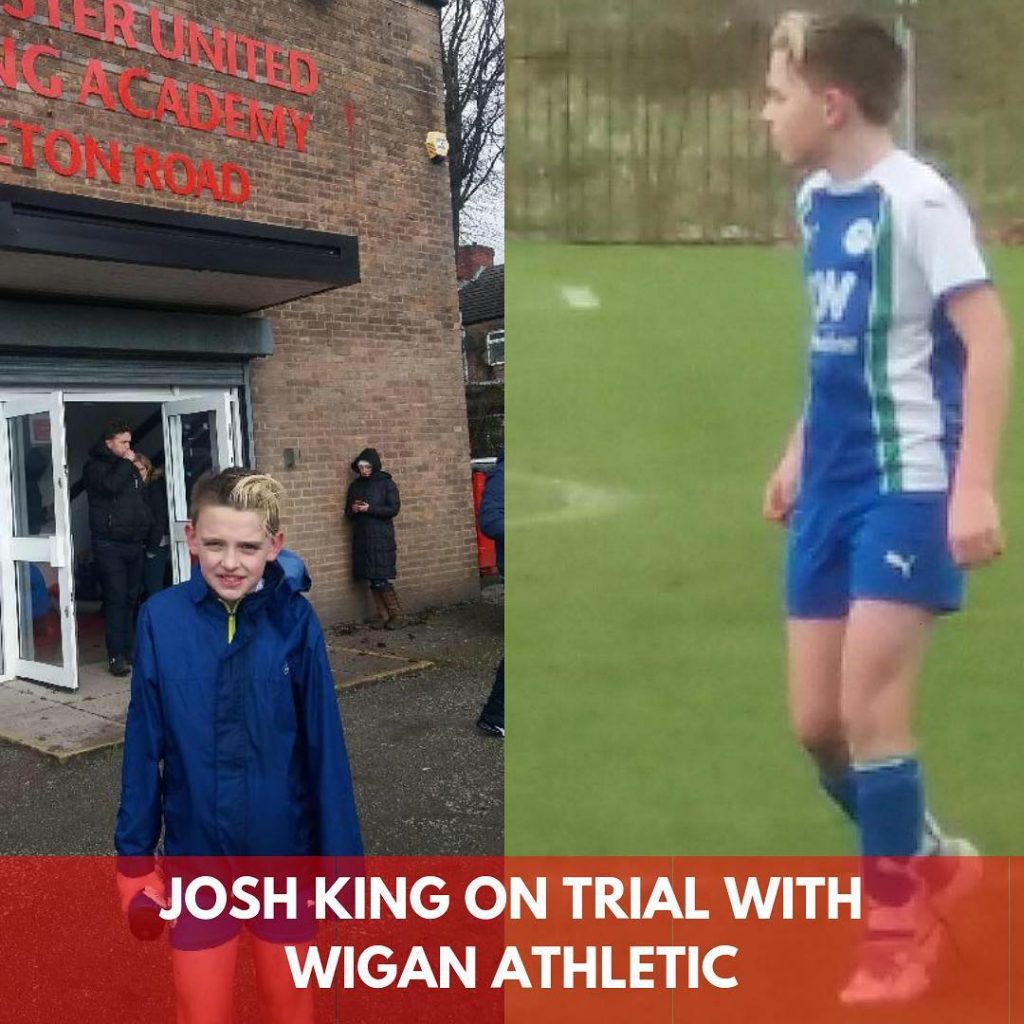 PLAYER UPDATE 🔥⁣⁣⁣ ⁣Josh King playing his first academy game for Wigan Athletic
This week Josh King, who attended our trials in Manchester on 3rd Feb, played his first game on trial for Wigan Athletic u10s away at Manchester United.⁣⁣⁣ ⁣⁣⁣ He also scored his first goal, well done Josh! ⁣(posted 8/3/19)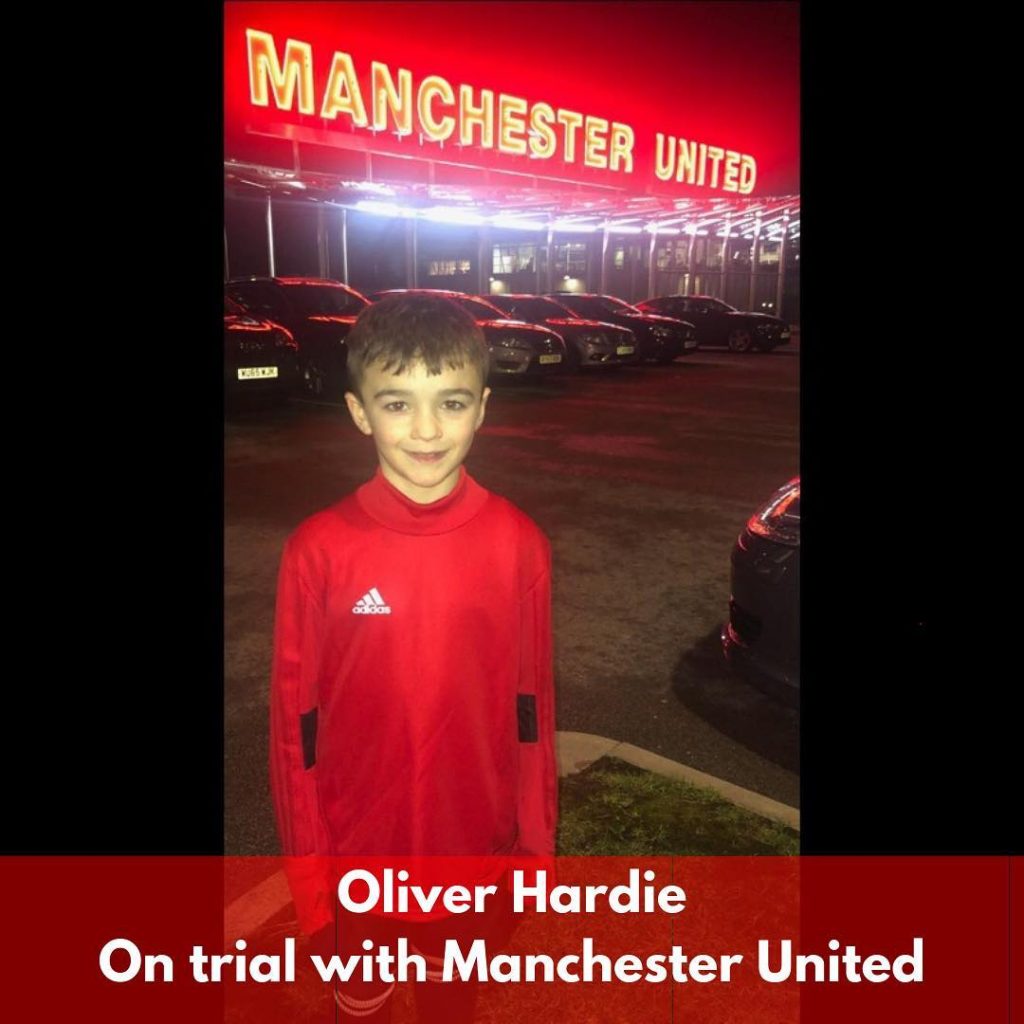 PLAYER UPDATE 💥 Oliver Hardie on trial with Manchester United
Great picture sent in from Oliver Hardie, attending his first session with @manchesterunited at the famous Carrington training ground this week. ⁣⁣ Oliver was scouted by 4 clubs after attending our Manchester trial date on 3 Feb.⁣⁣ ⁣⁣ Man Utd: He has attended his 1st session with the emerging talent group ⁣⁣ Man City: A scout will be going to watch Oliver's game on 9th March to follow up on his impressive display at the trial. ⁣⁣ Accrington: Oliver attended their academy but has since been picked up by Blackburn - both sessions are on the same evenings and he decided to continue with Blackburn. Liverpool - someone from the club will be watching his next few fixtures in his grassroots team. ⁣ Very exciting times for an extremely talented young player. Keep up the good work Oliver! (posted 5/3/19)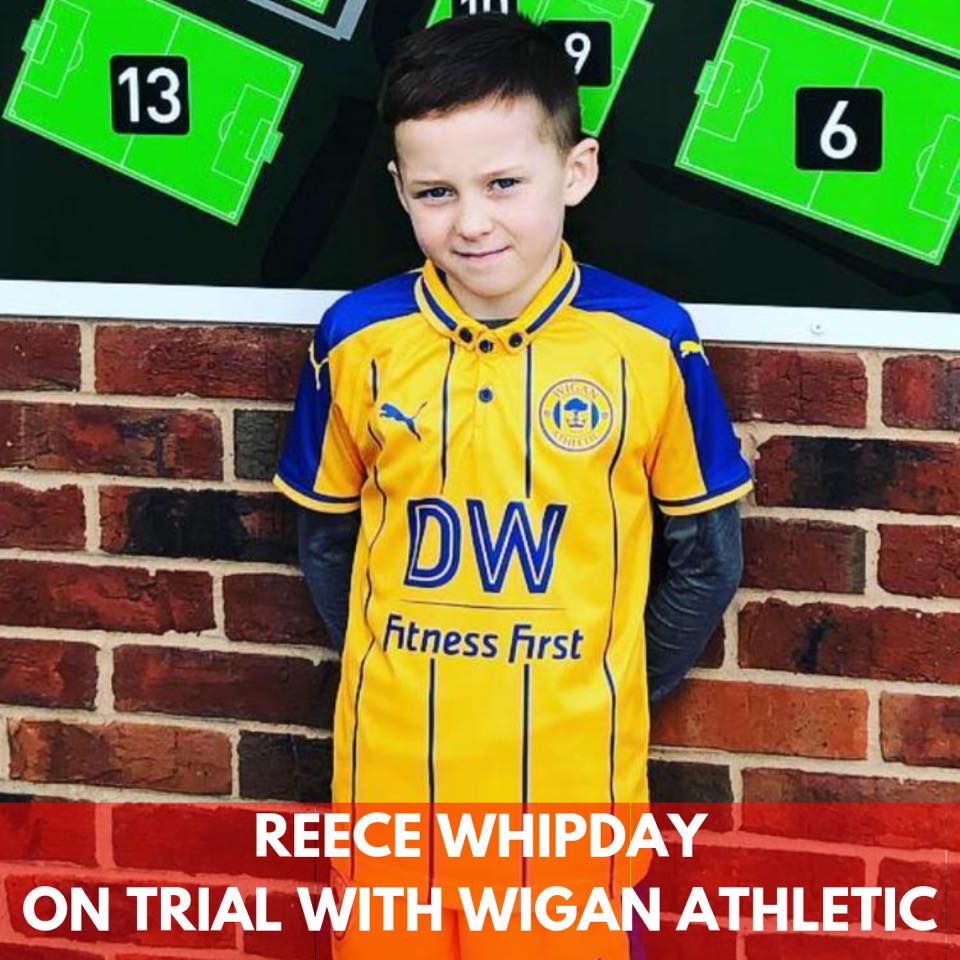 PLAYER UPDATE 💥 Reece Whipday on trial with Wigan Athletic
Reece Whipday has been on trial with with Wigan Athletic over the last 4 weeks and played his first game for the championship side yesterday against Derby County ⚽️ Reece was spotted at one of our open trials by the club earlier this month. Brilliant news to hear he is playing well and enjoying the experience - keep up the good work Reece!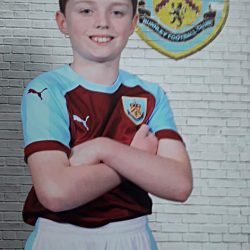 PLAYER UPDATE ⭐️ Congratulations to Ewan Thompson who has been signed by Burnley Football Club.
After being scouted by Burnley at one of our Manchester trial dates, Ewan spent time with Burnley's development centre and after impressing he was given the opportunity to train with the Elite Academy, where he earned himself a contract with the premier league side after some fantastic displays of his talent. A huge achievement by Ewan and a brilliant start to his football journey. Well done from everyone at Pro11 and good luck for the rest of the season! (posted 11 Jan 19)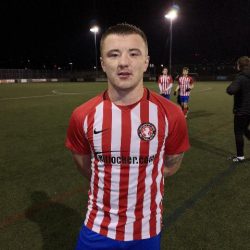 PLAYER UPDATE Matty Milligan playing his first game for Stockport Town tonight
The game ended in a 5-5 draw, and saw Matty get two assists! Matty attended our summer trials and took part in the over 18s friendly against Altricham town, following which he was invited to train with the team. At the age of 23, Matty has worked long and hard to pursue his dream of a career in football, so this just goes to show that if you really want to be a footballer hard work, persistence and patience pays off! Great to see one of our trialist doing so well, keep up the good work! (Posted 13 Dec 2018)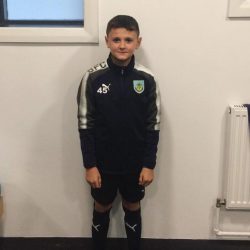 PLAYER UPDATE ⭐️ Another succcesful Pro11 trialist beginning his journey at a professional academy.
This time it's Lincoln Peers starting his 8 week trial with premier league side Burnley Football Club. We can't wait to hear how he gets on. Good luck Lincoln! (date posted 11 Oct 2018)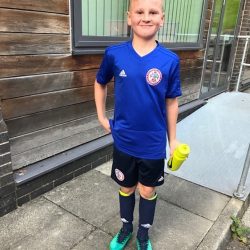 PLAYER UPDATE ⭐️Our first player to get signed by a professional academy
Great to catch up with Riley Nixon, who was our first player to get signed by a professional academy after attending our trials in August. Riley is really enjoying his time with League One Accrington Stanley since signing and that is showing on the pitch with some fantastic performances from him! We can't wait to watch his career develop, keep up the good work Riley! (posted 28 Sept 2018)
DAVE WILLIAMS' SUCCESS STORIES
Pro11's head coach is Dave Williams, who over 7 years as a coach has put over 400 trialists into professional football academies and development centres. Working with players from as young as 6, roughly 250 have been signed to football clubs after a successful trial period.
Dave has a large network of connections with a number of clubs that allows him to support the development of player's careers when their talent is identified.
Below are a few examples of the many players that Dave has supported in their journey into the professional academy environment and in some cases at first team level.
Demani Holness –Blackburn Rovers trials, Kilmarnock u23 trials, Macclesfield Town first team player
Jack Taylor – Stockport County Academy, Port Vale Academy, Morecambe F.C Youth Team (u18), Stalybridge Celtic first team
Matt Todd – Stockport County First Team
Charlie Mulgrew – Bury F.C Youth Team (u18)
Dylan Sumner – Blackpool F.C Youth Team (u18)
Robbie Jenkinson – Morecambe F.C Youth Team (u18)
Reuben Dass –Burnley F.C Academy, Accrington Stanley Youth Team (u18), American University Scholarship
Josh Signey – Manchester United Academy, Morecambe F.C . Youth Team (u18), American University Scholarship
Cameron Rigby – Sheffield United, Morecambe Reserves 
Kian Le Fondre – Bolton Wanderers Academy
Bobby Turner – Crewe Alexandra Academy
Laurence Wyche – Manchester United Academy