What To Expect
What To Expect On Trial Day
We understand that you'll probably be nervous, but please try not to worry! The emphasis at our events is on enjoying yourself, and relaxing into the trial so that you can perform your best. And you can only try your best, you can't do any more! Typical schedule for the trial: - Greeted at the venue by Pro11 staff, who will register your attendance and issue you with a numbered bib. Please arrive no more than 5-10 minutes before your designated start time. - Briefing on what to expect on the day by our coaching team - Warm ups, then 1.5 hours of various drills in a fun and enjoyable way,  including lots of help from our friendly coaches. Then a match! - Debrief / feedback from coaches plus 1-1s with any scouts who have expressed an interest. There are several water / comfort / sanitisation breaks, but you'll be on the pitch for around 2 hours, and the whole event lasts around 3 hours. After the event, please keep in touch with us in regards to your progress, or contact us with any questions or feedback - we're always happy to hear from you. For anything further, please see our FAQs below.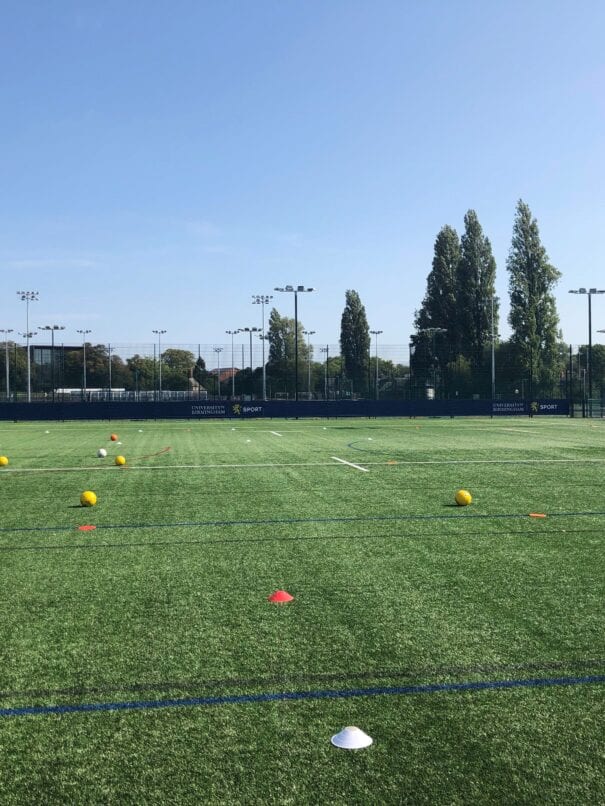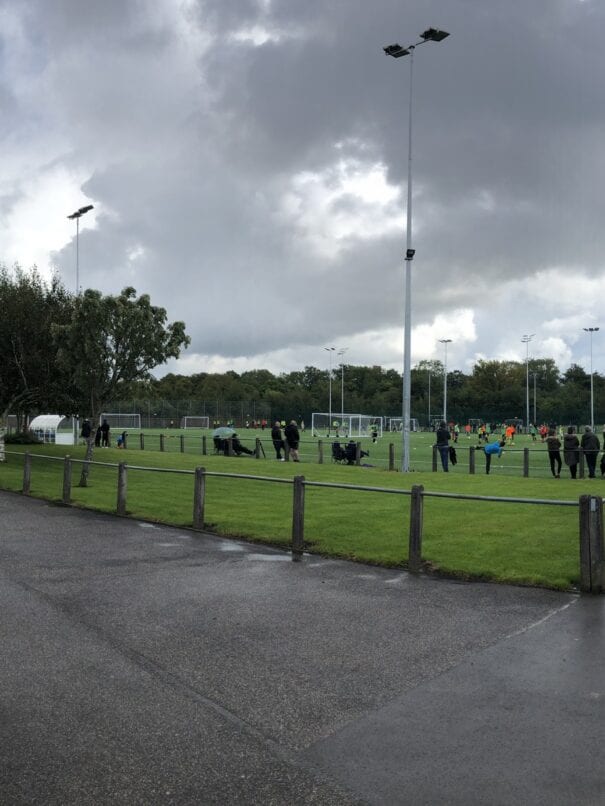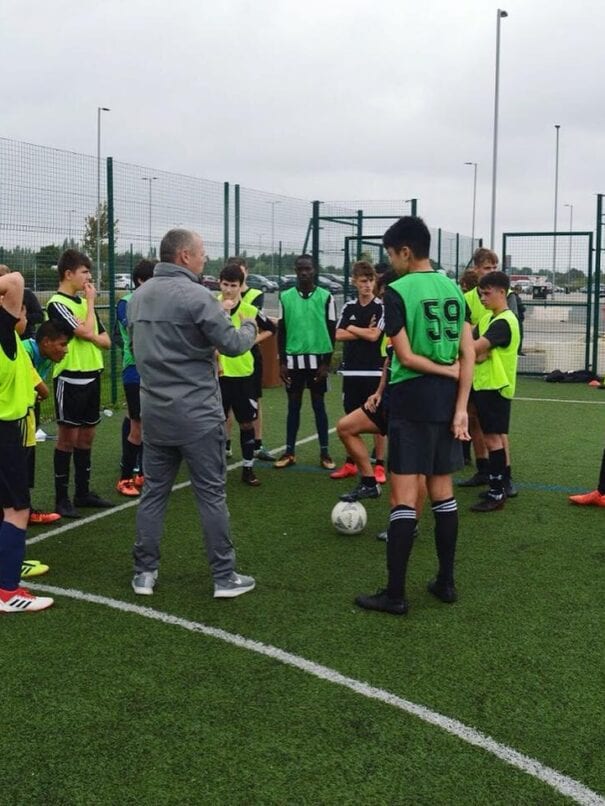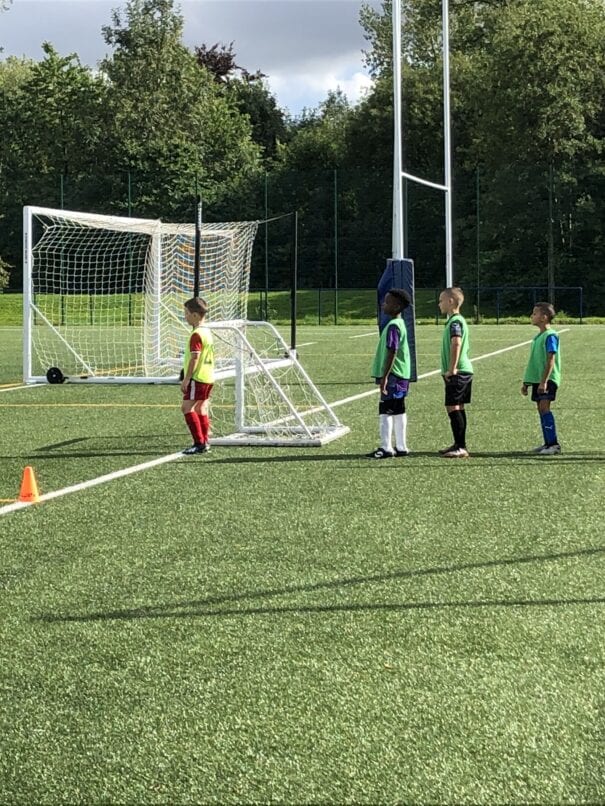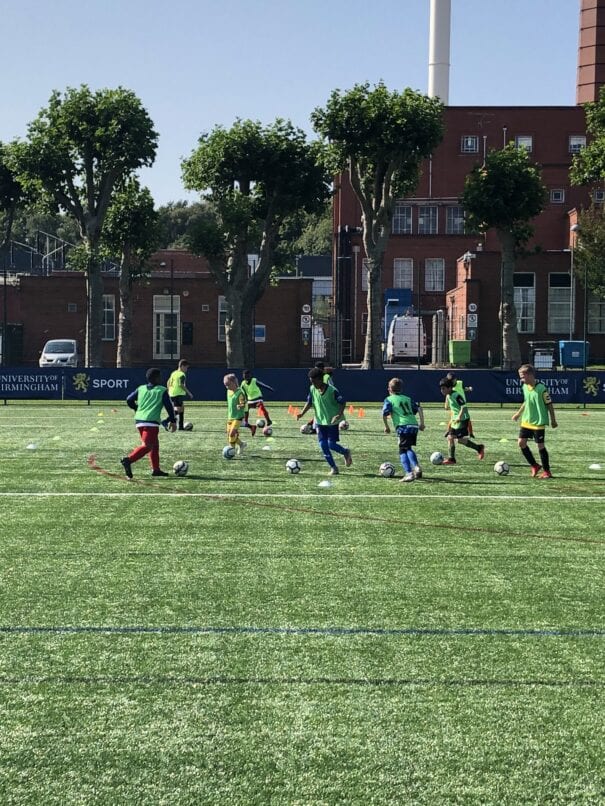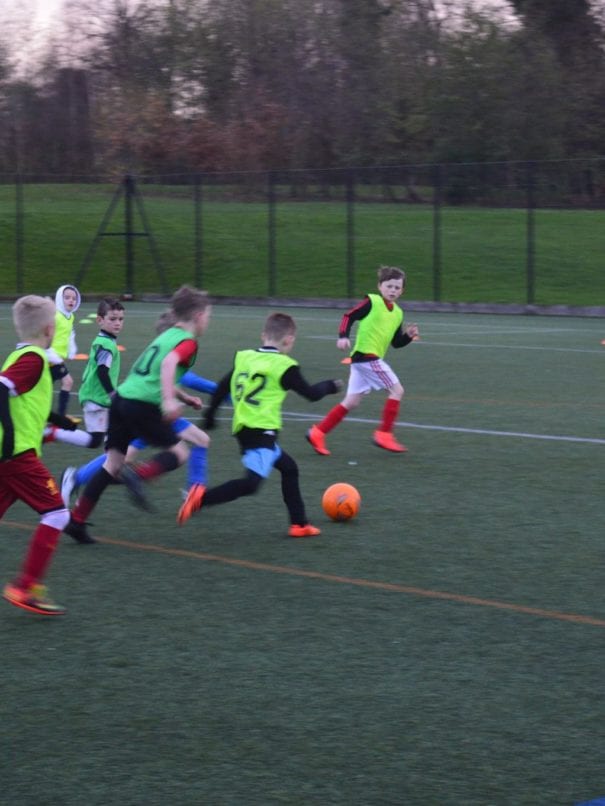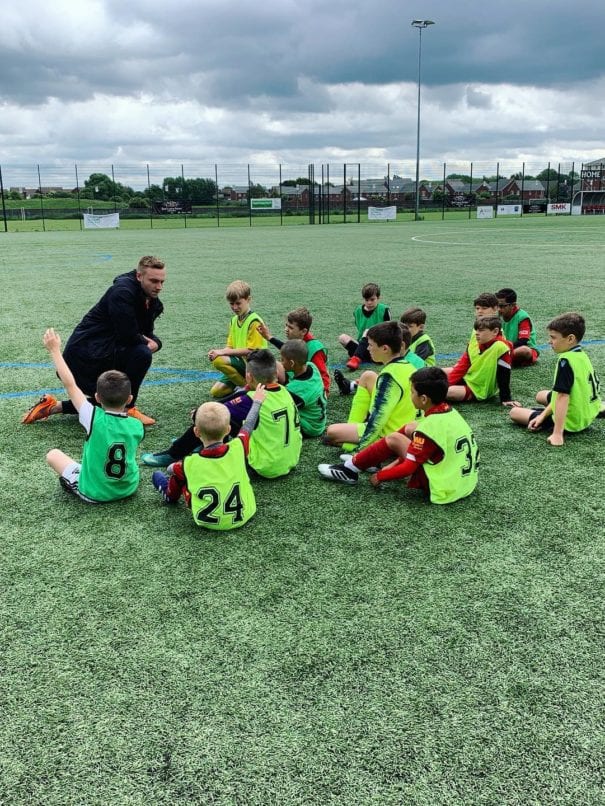 Frequently Asked Questions (FAQs)
WHICH TRIAL LOCATION SHOULD I ATTEND? You should attend the trial nearest to where you live. The scouts in attendance at our trials are usually from around 90 minutes radius of the event. This is so that we can comply with FA rules in regards to how far players can travel to train with a pro club. If you are outside this distance, it is unlikely that a scout would be able to progress you, even if they like you as a player. However, you are still welcome to attend for experience, and to get feedback on your game if you wish. I LIVE OUTSIDE THE UK - CAN I STILL ATTEND A PRO11 TRIAL? Most of the clubs that we work with require players to be resident in the UK with a UK or EU passport, or have a VISA with indefinite leave to remain in the UK. If you live outside the UK but are visiting the country, you are still book onto a trial but please be aware that this would be for experience only, and it would probably be unlikely that you would be scouted by any of the clubs in attendance. WHAT TRIAL LOCATIONS ARE THERE? We are always looking in to new locations, but at present we are offering trials in:- Manchester (covering the North West) Liverpool (covering Merseyside) Leeds (covering Yorkshire) Birmingham (covering the Midlands) London (covering Greater London & M4 corridor). WHAT IS THE CRITERIA FOR ATTENDING A PRO11 TRIAL? As these are open trials we have no formal pre-screening process, and rely on parent/coach feedback and player self-analysis to assess if you are ready to attend a trial. So if you've been told you need to play at a higher level, or are constantly man/woman of the match, or consistently most goals/most assists/most player of the matches winner at presentation evening, our trials may be suitable for you. In terms of age, most of our trials accommodate players from age 6 to age 17. We do hold an open age trial annually for players aged 17+. For details of current available events please view the calendar by clicking the button below. I AM A GOALKEEPER, IS A PRO11 TRIAL SUITABLE FOR ME? Yes, all our events are suitable for all playing positions. All our drills are non position specific, and during the matches section goalkeepers are able to play in position. All the scouts who attend are able to spot talent for all playing positions, and GKs are allocated a different colour bib from the outset to identify them. We have recently recruited a specialist goalkeeper coach, and are working towards having a specific section of the trial purely for goalkeeper drills, with the same opportunity to have a match playing in goal in the final section and with specific GK scouts in attendance. WHICH PRO CLUBS DO YOU HAVE AT YOUR EVENTS? This varies from event to event. Clubs will be from approx. 90 minutes radius of the location and will include clubs from the Premiership, Championship, Leagues 1 and 2, Semi-Pro / Non-League clubs and clubs which can offer Scholarship routes. We usually average between 6 and 12 clubs at our events.
Frequently Asked Questions (FAQs)
IS THE TRIAL OPEN TO FEMALE PLAYERS? Yes, Pro11 Trials are equally open to both male and female players. We do find however that the female players are still in the minority of trialists so they usually have to play in mixed groups. Also, we have a minority of scouts specifically for the women's game, due to the lower numbers of female players at the events. However, the scouts that are in attendance are often able to refer players in to the specific coaches for the women's game, should they identify their talent, and we have had several female players offered training trials with clubs via this route. We have also recently recruited a coach who specialises in the women's game, and are now aiming to grow this aspect of our business, working towards being able to hold trials specifically for female players in the near future. WHAT IS THE PRICE OF A PRO11 TRIAL? Our trials are priced at £49.50 for events in the North, Merseyside, Yorkshire and Midlands with the exception of open age events, which are priced at £65.00. For events in the London area the price is £65.00 per player due to the higher cost of pitches for those events. If you have been on a Pro11 Trial previously, we do offer a loyalty discount code, so please contact us for this. If you are a coach, and have a number of players you would like to put onto the trial, we can negotiate discounts for multiple bookings, so please contact us. IF I GET SCOUTED, WHAT WILL HAPPEN NEXT? You will normally find out on the day of the event if there has been interest from any of the clubs in attendance. Usually we will connect the player and their parent/guardian to that club directly, so the scout can advise what happens next, as each club is different. Some clubs will want to come and watch the player in their own grassroots matches, some clubs will invite the player directly into the club for a training trial. If you haven't had any progress after being scouted after around 4 weeks of the trial, please contact us and we will do our best to chase things up for you. WHAT IF I DON'T GET SCOUTED? Our aim at Pro11 is that everyone who attends one of our trials comes away with something positive. Football is extremely competitive and we recognise that unfortunately not everyone who attends our events will get scouted by a pro club. So we do our best to make our events a fun and friendly learning experience. We want every player to enjoy themselves, take on board the coaching on offer, maybe learn a new skill or make a new friend, and overall having enjoyed their day with us. The trials can also be useful for assessing where a player is in terms of ability against other players, and as practice for attending a future trial at a pro club. Customers also find our coaches' feedback at the end of the event extremely useful for their future football. If you are not scouted when you attend one of our events, that does not necessarily mean you are not good enough. It can simply be that it just wasn't your day, or that on the day there was not a scout in your area that had space in the academy in your age group. We would encourage all players who are keen to get into a career in football to keep playing, keep improving, and keep trying!
Venues for Trials
Our trials are held at various locations throughout the UK, and we are adding new venues all the time. Please check all our calendar by clicking on the button below for all active trial dates and venues. Clicking on dates in green will reveal information about the venue and ages for any particular date. All trials are held on full size, FA Approved pitches 3G / 4G pitches.